Astrid Bunny Class with Brenda Stofft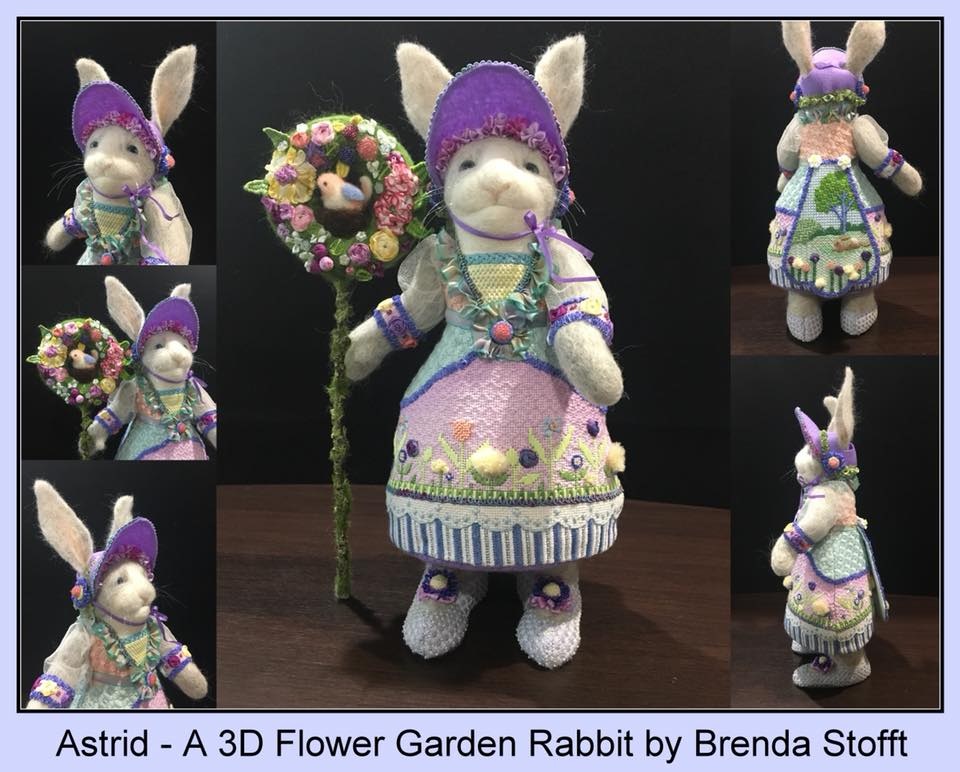 Brenda Stofft returns to Absolutely Needlepoint this June to teach Astrid the Flower Garden Rabbit and female companion to Artemis.
Come join us for class and learn how to do dimensional needle felting, silk ribbon embellishing, beading and various needlepoint stitches.
Two classes will be offered:
June 5,6,7,8 
June 12,13,14,15 
Spaces are available.  Please call the shop to sign up.
Susan Portra
Returns to Absolutely Needlepoint to teach Susan Roberts's Cupcake Nutcracker, Private Lessons, Bring Your Canvas to Life & More
October 16-21, 2018
Please call the shop 513-561-7999 to secure your spot.